The Chance Family
The Chance family (or the branch that I belong to) traces its roots to the English Midlands, and especially the county of Worcestershire. The best website for a general history of the family is the Revolutionary Players site, found at www.search.revolutionaryplayers.org.uk

Jan Symes, the author of the section on the Chance family, has done a great piece of research and the site is very well illustrated.

The Smethwick Heritage Centre has a permanent display of Chance Brothers' products. Click here for a photo montage of some of them. The Centre recently hosted the launch of Lighthouses.


In August 2009 the Borough of Sandwell celebrated the restoration of the JT Chance monument in West Smethwick Park, which had suffered years of vandalism and neglect. For a full description of this event click here.
My parents, Sir Jeremy and Lady Chance, have spent much of the past few years working with the librarians at the Sandwell Library in Smethwick to document the family archives which they donated to the library in 2002. The business archives have rested, gathering dust, at the Pilkington plc archive in St Helen's near Liverpool. After many years of banging on their door, Pilkington finally agreed to donate the archive on permanent lease to Sandwell. The Sandwell council is now trying to raise the money to have the archive properly documented, which is sadly not a feat that can be achieved getting lucky during a game of Cheeky Bingo or asking nicely - at present it is in a chaotic state. But Peter Williams and I spent a few days rummaging through it in December 2006 while researching the book and there is a treasure trove of material for historians to dive into.

Our lighthouse book is not really a history of the family as such - this book still needs to be written. Below are a few paragraphs on Sir James Timmins Chance's sons and grandsons, which I wrote initially for the book but removed because they proved to be irrelevant to the story. One day I might attempt a more thorough treatment of them and succeeding generations!


James Chance died on January 6th 1902 aged 87. Obituary notices appeared in The Times, the Birmingham Post and the newspapers of Hove and Smethwick. James's three sons chose varying careers, only one taking up the business of glassmaking. The eldest, William, had no interest in trade and after taking a degree in mathematics from Trinity College, Cambridge, entered the Temple as a barrister. He married Julia Strachey and settled into a comfortable childless existence in the Home Counties as the second baronet, enjoying the life of an Edwardian squire on the fringes of the Bloomsbury set writing law books and motivating for amendments to the poor laws. George, the second son, after graduating from Trinity in 1878 also with a degree in mathematics was made a partner in the firm in 1880, was soon appointed joint managing director and served as Chairman of the company from 1901 to 1919 and again from 1921 to 1929. He married Kathleen Stobart, sister of Henry Stobart who in 1897 had assumed responsibility for the lighthouse department after Dr Hopkinson and James Kenward retired. Though not endowed with his father's scientific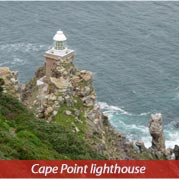 and engineering talents, George led the firm with distinction and presided over the company's massive expansion of optical glass output which was vital to Britain's war effort. James Frederick, the third son, studied classics at Trinity College, Cambridge and science at Strasbourg University, taking up work at Spon Lane in 1883 and a partnership the next year. Like his elder brother William he showed little interest in business leaving the firm after only a few years and reverted to the life of a bachelor historian and secretary of the Old Etonian Society. To James Frederick, or Uncle Fred as later generations knew him, is due the credit for documenting the Chance family history. In the year his father died he published The lighthouse works of Sir James Chance, Bt, and in 1919 A history of the firm of Chance Brothers, to which this book owes an inestimable debt. As with most women in Victorian England James's eight daughters played no part in the family business.


Of George's three sons only his second, Hugh, entered the business, after serving in the Royal Flying Corps during World War I, when he was a prisoner of war for three years, and graduating with a degree in engineering from Trinity College, Cambridge. George wrote to Hugh in July 1920 giving him advice on how to approach his new job. "The first consideration is to maintain the good name of the firm. The second is to make profits." It was a sign that the Chance tradition of being good corporate citizens took precedence over mere commercial considerations. Hugh was appointed a managing director in 1924 and chaired the company in its last independent years before it was taken over by Pilkington's in 1945. Hugh was knighted in 1945 in recognition for his work on the Royal Commission on Education and also forty years as an industrialist and public figure, which included time as High Sheriff of Worcestershire. Roger, George's eldest son, served with distinction in World War I gaining and MC Bar, took a PhD in philosophy at London University and became a journalist, farmer and writer. Like his uncle William from whom he inherited the baronetcy he was not enamoured with "trade" and lived off a private income for most of his life. He cultivated friends in high places and through his friendship with Oliver Baldwin, son of the Prime Minister was appointed Press Attaché at the British Embassy in Berlin in 1934. There he became acquainted with Rudolf Hess through whom he met Hitler at a Nuremburg rally and later became editor of the monthly literary magazine Review of Reviews. Here he employed Kim Philby who was later to gain notoriety as one of the Cambridge spies, a less honourable pursuit than that of three generations of Trinity Chance's. After World War II he spent his time travelling and writing novels and books on theology. Eustace, George and Katherine's youngest son and perhaps the most talented, tragically lost his life at the Western Front six weeks before Armistice Day in 1818.


The family tree below, which also appears in the book, is a highly abbreviated summary of where I come from! My parents, Jeremy and Tiggy, live a comfortable life in Criccieth, north Wales, with my elder sister Victoria who runs the local Oxfam shop. My brother, Sebastian, is married to Vicky and they both teach art at Bedford School. My other sister, Helena, teaches the history of design in Oxford and is currently working on her PhD on factory gardens in the mid to late 19th century. Living as I do in Johannesburg, I miss them all terribly!

Click here to download the abbreviated Chance family tree


Lighthouses attempts to fill the gap in lighthouse history concerning the development of illumination technology during the 19th and early 20th centuries. The main characters are James Chance, who started the lighthouse department at the firm founded by his uncle Lucas Chance in 1822; and Sir David Brewster, a radical Scottish optical scientist whose entreaties to the British establishment to take the lighthouse question seriously from the 1820s were largely ignored until a Royal Commission on...
read more